Introducing "The Wolf Inside" by Donald Gardner
(I gave this speech at the presentation of Donald Gardner's latest collection of poetry, The Wolf Inside, at the Island Bookstore in Amsterdam on 18 January 2014.)
It is an honour, a privilege and a great pleasure to introduce Donald at the presentation of his new collection of poetry, The Wolf Inside.
To be quite honest, I feel a bit like a schoolboy who has been invited into the staffroom to introduce the headmaster. Fortunately, this headmaster is a truly generous, witty, insightful and altogether lovable man.
I've known Donald for more than twenty years, but I realised, as I was preparing this speech, that we have only actually seen each other in person maybe eight or nine times. But in almost all instances he stood at a crossroads or milestone in my life: reading an early draft of my first novel; writing a wonderful poem that appeared on the dust jacket of my second novel (a poem that, I am proud to say, has been included in this collection); and performing at the presentation of my third novel.
Donald not only inspired and helped shape my life as a writer, but also as a performer, which is something I only started doing a couple of years ago, egged on by what seems to be the guiding principle of Donald's life – make hay while the sun shines – which is exquisitely and poignantly expressed in the last five poems in this collection.
What I love about Donald's performances is to see his transformation as he engages with the poem, adding new dimensions and depth. And I would like to take this opportunity to demonstrate what I have learned from Donald, by reading a poem from this collection.
The poem is called Poem Titles By Donald Gardner.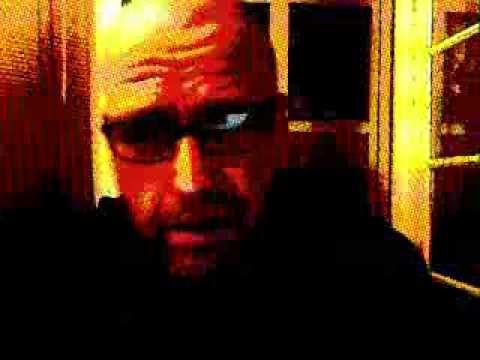 This demonstrates two things: firstly, that Donald's new collection is ALL poetry, even the contents page. And secondly, how important it is to read Donald's poetry with your own voice, to let it resonate with your own thoughts, to understand the subtlety of his work. I therefore urge you all to buy a copy and read.
Donald, thank you for your guidance and inspiration, and congratulations on your superb new collection!
(You can order a copy of The Wolf Inside via Inpress Books.)